Keeping Existing Customers Is Easier Than Finding New Ones
This Is What Newsletter Marketing
View Menu
Reservation
Do You Offer Seasonal Specials?
Send your existing guests a special offer to come back for another season. Give them a reason to think about you again.
This message will also ready those who did not stay with you recently, but did in past years.
You don't have to worry about the size of your list or how often you mail. Our pricing allows you to contact people regularly, and keep a large list going. The viewers will tell you that they are no longer interested or available simply by opting out.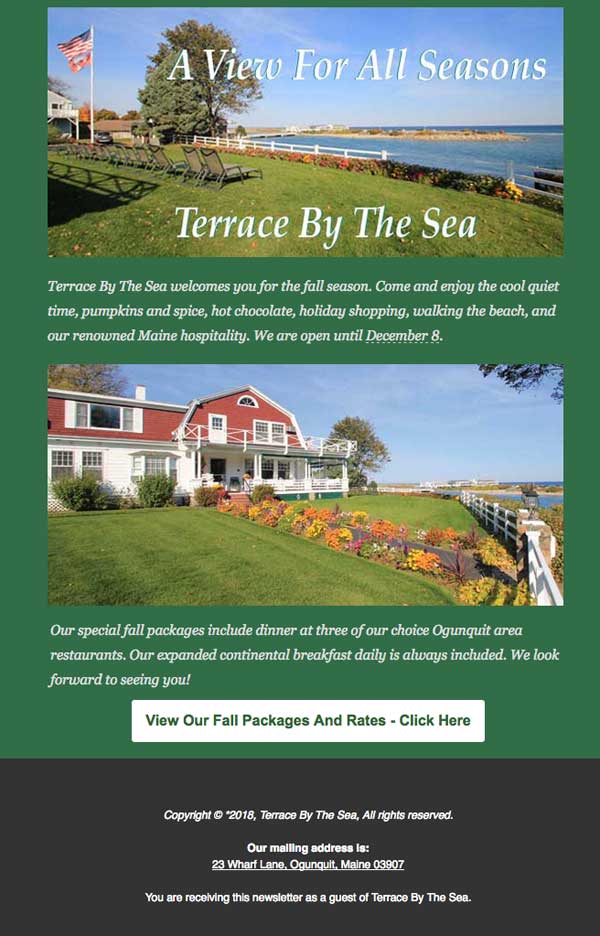 You Can Target Specific Audiences
If you want to subdivide your list, you can send more specific messages.
This message was specifically for school groups, not the regular whale watch customer base.
You can tailor your campaigns or have one large group to mail to, depending on your needs and ideas.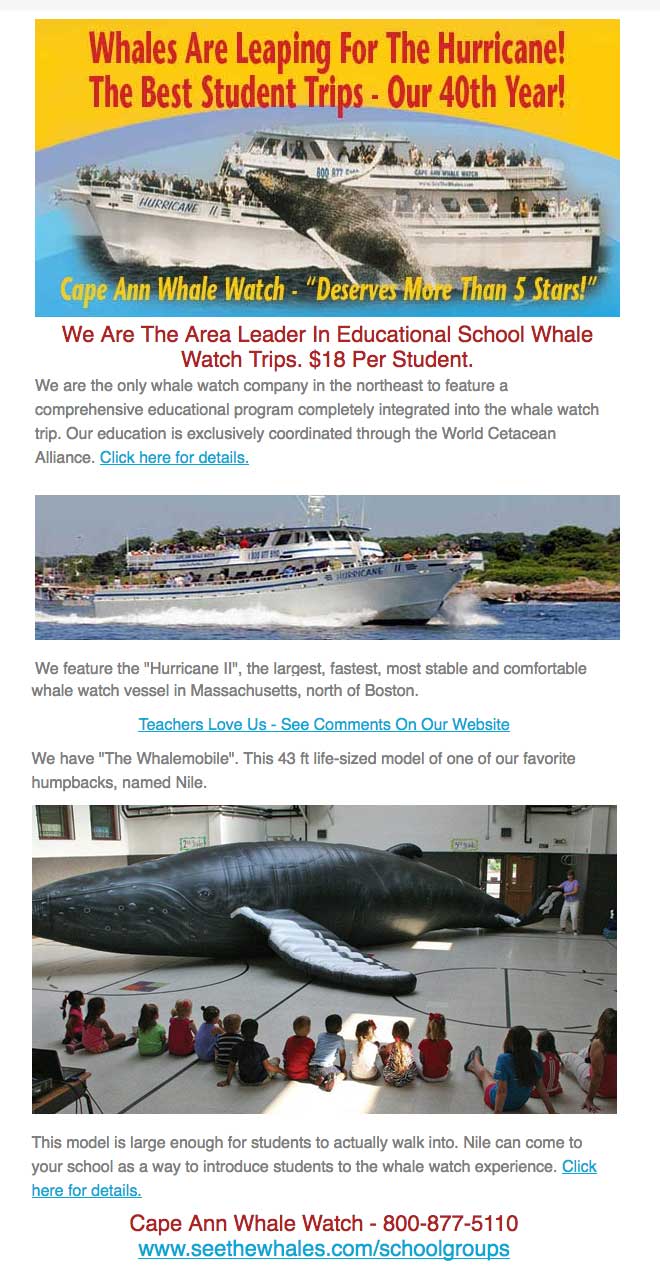 We can do this for as little as $15 per month.
Find out more – drop us a line or make a call.
Tourist Marketing Services
978-468-2200