Keep Your Existing Customers With Email Marketing
Stay in touch with your customers and keep them coming back. Send special or seasonal offers, news, updates, or holiday wishes. Any reason is a good reason to stay in touch with your friends and customers.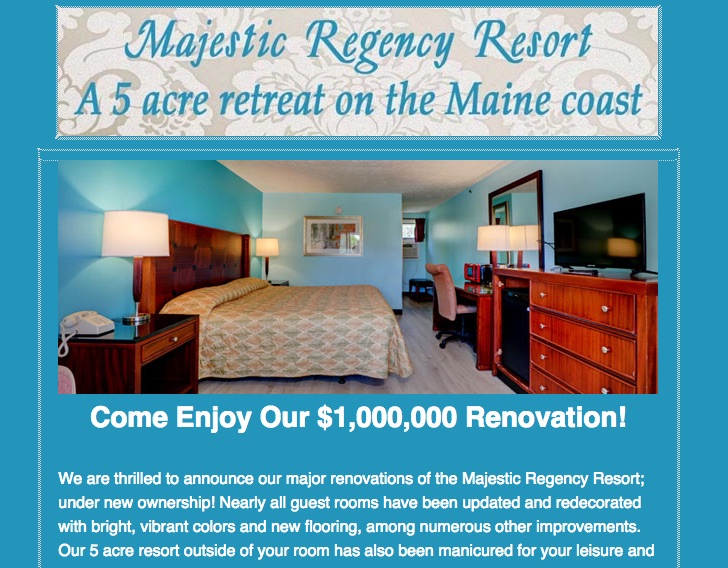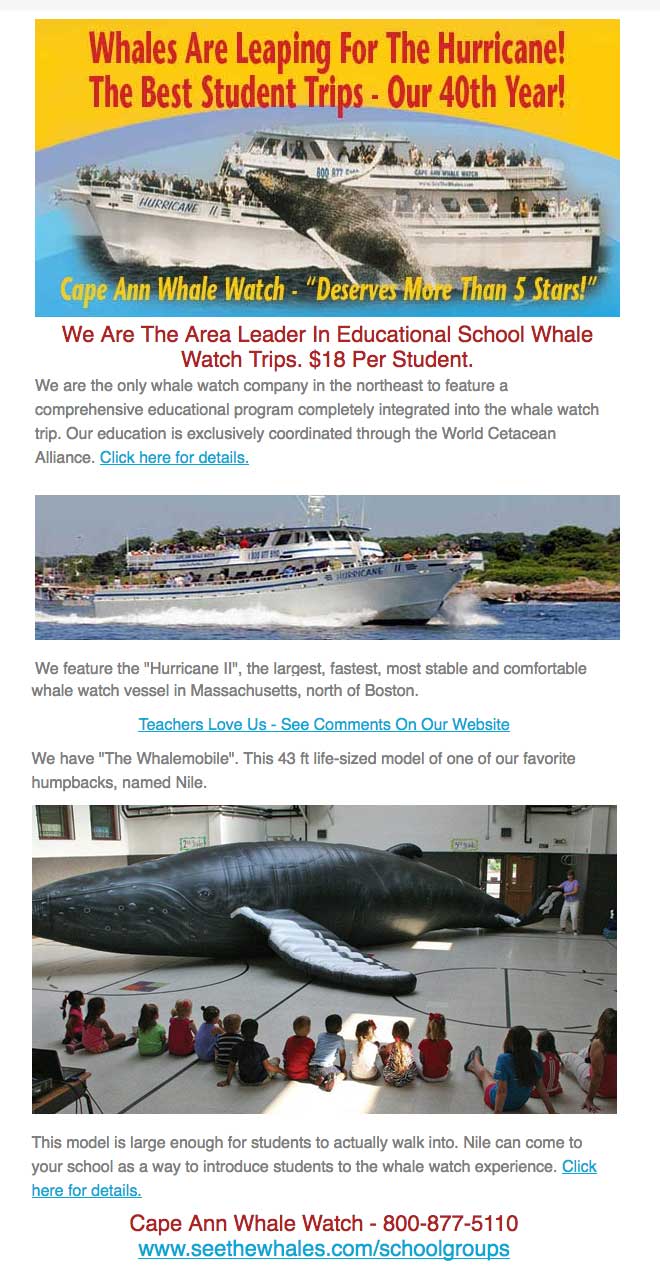 We can do this for as little as $15 per month.
Find out more – drop us a line or make a call.
Tourist Marketing Services
978-468-2200