Your "Digital Brochure Rack" With Distance And Directions To All Nearby Attractions!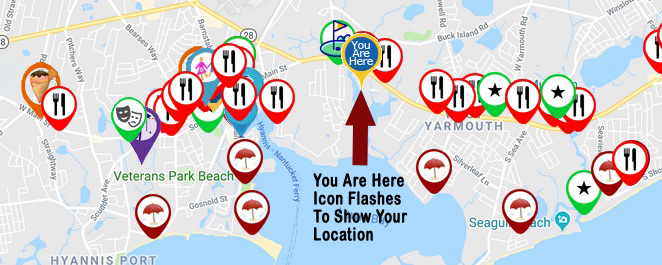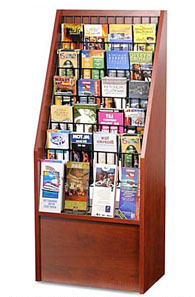 "Nearby Navigator" Mapping Software Upgrades Your Nearby Attractions Page! No Other Lodgings Appear On Your Map! You Can Have All Of This Information On Your Website, With The Distance And Directions To Everything!

A Solution To "Nearby Attractions" Is Finally Here! Nearby Navigator sells reservations by actually showing viewers what is nearby, without showing other nearby lodgings.

A blinking "You Are Here" marker identifies your location as the beginning point.
Viewers can choose a variety of attraction types and distances from your front door.
Includes restaurant menus.
You can keep your existing attractions content and just add the Navigator map.
Guests use it before and during their stay. They can plan and print a personal itinarary.
Boosts your search engine results by holding viewers on your website longer and adding valuable links.
We will add additional businesses that you want to appear. Just send us the name and town.
Environmentally responsible – we are digitizing thousands of pieces of paper.
Almost free for you. There is a $50/year maintenance fee to keep content updated.
Did you know – approximately 1 billion trees worth of paper are thrown away in the U.S. every year. Each American uses about 680 pounds of paper per year. You can now provide visitor information without adding to deforestation, landfills and waste paper.
Here Are Live Examples
One lodging had 460 Nearby Navigator views in July alone!
Attraction Lists And Hyper Links Were Invented In 1989. Is It Time For An Attractions Upgrade?

Just submit the form below and we will contact you with everything you need. We will put it on your website for free, or send information to your web designer. The entire cost is just a $50 per year maintenance fee. No money is due with the submission of this form. Thank you!

Nearby Navigator is a service of Tourist Marketing Services. We have been promoting tourism for lodgings and visitor attractions since 1984. We were photographing lodgings with 35mm slides before the digital camera, and creating brochures before the Internet. Today we continue with top level professional lodging and tourism photography, virtual tours, websites, brochures and other tourism based marketing services. You can see a very incomplete list of our present and past clients here.