Photography Is Money In Your Pocket

I have photographed hundreds of lodgings in New England and around the East Coast. This is a marketing effort, not an artistic one. This work is created to make you more money. Creating accurate, compelling images is the key.

If you hire a "photographer", who shoots weddings, landscapes, animals, or portraits, they won't understand tourism.
I now have 200 – 300 regular clients around New England who I visit as they request. Most have renovated a few rooms, changed the decor of a common area or added some new amenity. In most cases they don't need me for a day or half day, they just need me to capture images of the upgraded areas and get the images to their web designer quickly. This might be as little as 2 hours at the site and 1 hour in front of the computer.

Remember – your success depends on these images. You are selling to people from far away. You need impressive images to do this. Don't underestimate the importance. It is vital to your success.
I am on the road for weeks at a time doing this work for others, so I have the ability to come in to your lodging or other business and quickly do high quality work at fraction of the cost you would pay to "hire a photographer" for a day, half day, etc. I don't make a big production or ask for things to be moved around. If I see something out of place, missing, etc., I'll handle it or let you know. You don't have to supervise anything. We will discuss what you want to accomplish, and you can turn me loose and trust me to get it done for you.

Here is something you can try: Go to your website on a a laptop computer or Ipad and pick a couple of rooms. Go to that room and stand in the doorway, or wherever the photo was taken. Does the photo look the same as the room? It should. If the photo is dark, narrow, twisted and bent or otherwise poor quality, that photo is losing money. Repeat guests know your property, but new guests don't. Unless you have 100% repeat business, you need new business. Great photos get that new business, and some of that business becomes repeat business.
Pricing And Information

Every situation is unique. I will give you exact pricing for your situation, but here is a simple example.
Let's say that you have 4 guest rooms types and a couple of other areas, such as lobbies, a breakfast room or other space. I will take one or two images of each room or space, depending on how it looks best. In some rooms there is one obvious angle, and that's all you need. In others, a second view is helpful. I will also shoot baths, which we can discuss. If your baths are all the same, one bath can suffice as an example for all. In this case you would end up with somewhere between 8 and 12 images. Figure $225 for this amount of photography and processing.
If you have more rooms or spaces, it is less per room or space. I can quickly figure out how much you need and price it exactly for you. Just show me your website and tell me what you have in mind, I will figure it out, and your input is also important. I can also give you an "A" or "B" choice with a larger and smaller proposal. I can also show you how to display the images on your website in an appealing way.
Some "rooms" are complicated and will cost more.
What You Receive
I will load the images up on Dropbox for you to download in both a large and small format. That way you will have high resolution images for websites that require them, and for any printing needs. Upon payment these are fully released. There are no use or other fees. I only reserve the right to use them as samples of my work. You can use them for anything.
Call or write to me for a no obligation review of your situation and helpful information.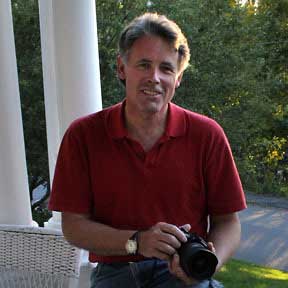 Photos Sell More Reservations Than A New Website  – Especially The Guest Rooms
It makes no sense to upgrade your rooms, then photograph them yourself unless you really know what you are going. Viewers will not see or appreciate the improvements you made. The return on investment of photography is immediate. It's faster and less money than SEO, or a new website. All major travel websites – Trip Advisor, Booking.com, Travelocity, WeNeedAVacation.com, Expedia and others, all say "get professional photographs in high resolution." These people are not looking to waste your money – they know the difference it makes.
Room images are the most difficult and the most important. Click the room images below for larger views.
Common Areas – Inside & Out
Common areas are major selling points. They should look pleasant and accurate to size. You don't want warped, twisted, dark, narrow images. Viewers will just click on to the next website. Make them stop and look closer with compelling photos that tell the real story.